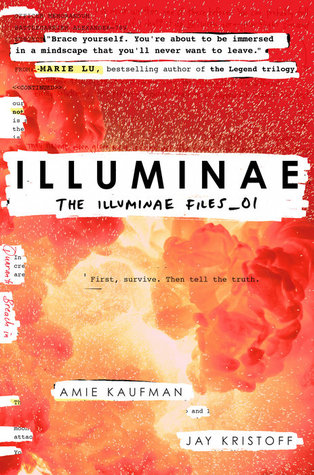 T
he story b
egins with an invasion and people fleeing for their lives thanks to 2 rival mega corporations that both want ownership of the planet Kerenza. Kady and Ezra are among the lucky who escape but once in space they're faced with a deadly mutating plague, and all of this on the heels of their break up that morning. The characters drive this plot as much as the events do. Kady… I don't even have words to describe her. She's absolutely fantastic: resilient, stealthy, fiercely intelligent and loyal, and despite her seemingly hard shell, she's caring and she never, ever gives up.
Ezra was every bit as wonderful as Kady but in a different way, a little heart-on-his-sleeve, white knight kind of way. But above everything else—the plague, the destruction of their planet, fleeing for their lives, losing the people they love—this book has heart. I loved the bond between Kady and Ezra, loved watching it change, seeing Kady open up and Ezra let go. It really brought an emotional balance to the turmoil going on around them. And I'd be remiss if I didn't at least mention AIDAN, the artificial intelligence system on the ship which was really almost a main character in this story.
I thought it was really well done.
It tied together the human relationships and circumstances with the war going on around them. I desperately wish I had better words to more accurately describe how deep and intricate this plot was, how smart it was, how amazing it was to watch the characters work through what was going on. It was fascinating in that oh-my-god-that-blew-my-mind kind of way. The writing is absolutely phenomenal. My hat is off to both Kristoff and Kaufman.
Simply put, YOU NEED TO READ THIS BOOK. Don't wait. And I hope you love it as much as I did.
Rating:
★
★
★
★
★