I
t Takes One
is the first novel in the Audrey Harte series.
It Takes One is a mixture of both mystery, thriller, and suspense. It mainly revolves around Audrey Harte, a PhD criminal psychologist that is finally returning home after seven years.
When Audrey was thirteen, she and her best friend Maggie killed Maggie's sexually abusive father, Clint. Audrey was sent to a juvenile detention centre for three years well Maggie was sent to a psychiatric hospital. However, since then both Audrey and Maggie's lives have changed.
Audrey has now been living in Los Angeles, a psychologist on a frequently watched television show. Whereas, Maggie still lives in their small town, Edgeport, and is regularly a troubled drunk. However, Audrey knows that she will have to face the whispers and rumours that have haunted her and her family.
Audrey doesn't exactly expect her first night in town to end with picking up her echoic father from a bar, getting into a fight with a drunken Maggie, her old crush Jake witnessing it all go down, or even worse...Maggie to turn up dead. Her head bashed in by a rock, an eerie similar way to how Clint died years earlier.
Now, Audrey is on a mission to find out who murdered Maggie before everyone decided that she is the one to blame...and before he murder can set their sights on her.
Who would you kill to protect someone you love?
Where do I even begin? I really enjoyed reading the first 40% of the novel. The mystery aspect of It Takes One is what eventually pushed me into finishing the novel.
It Takes One seemed so predictable. There was no doubts that Audrey would clear her name and learn something during the process. The thing that truly surprised me was the identity of the killer.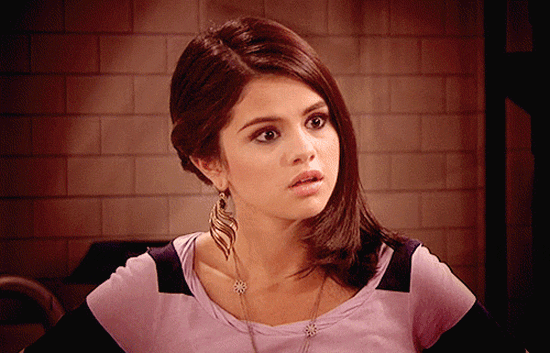 A major problem I had with the novel had to be that everyone from Edgeport seemed to have something wrong with them. Each one of the characters seemed to have a mental health problem, addiction, abuse, hot-tempered, etc. I understand that flaws make a character better, and frankly more believable, but it just seemed like too much. It was just too much thrown together.
Maggie (a prime example) faced abuse, obsessions, multiple personality disorder, and turmoil over her sexuality/sexual orientation. Like seriously.... Everything just ended up feeling repetitive and uninteresting.
I would definitely recommend that all characters within It Takes One, by Kate Kessler, seek help one way or another.
Expected Publication:
April 26 2016
Rating:
★
★
Summary from Goodreads:
They say there are no secrets in a small town...

Criminal psychologist Audrey Harte is returning home after seven years. She'll have to face the whispers and the rumors that have haunted her family since she left. Because when Audrey was thirteen, she and her best friend Maggie killed Maggie's abusive father.

Her first night back in town ends in a fight with a drunken Maggie, with her old crush Jake to witness it all. Audrey can't believe it can get worse.

Then Maggie turns up dead.

Now, Audrey has to find out who the murderer is - before everyone decides that she is to blame. And before the murderer can set their sights on her.

It Takes One is the first in a brand new thriller series where a criminal psychologist uses her own dark past to help law enforcement catch dangerous killers.
Special Thanks:
ARC was kindly
provided by publisher, Redhook Books, via Netgalley in exchange for an honest review. Thank you.
About The Author:
As a child Kate Kessler seemed to have a knack for finding trouble, and for it finding her. A former delinquent, Kate now prefers to write about trouble rather than cause it, and spends her day writing about why people do the things they do. She lives in New England with her husband. - See more at:
http://www.hachettebookgroup.com/titl...