Paper Princess
by Erin Watt
Published by
Everafter Romance on April 4th 2016
Genres:
Contemporary, Young Adult, Romance, New Adult
Pages:
370
Series:
The Royals - Book One
Format:
Bought online
Source:
Amazon
From strip clubs and truck stops to southern coast mansions and prep schools, one girl tries to stay true to herself.





These Royals will ruin you…





Ella Harper is a survivor—a pragmatic optimist. She's spent her whole life moving from town to town with her flighty mother, struggling to make ends meet and believing that someday she'll climb out of the gutter. After her mother's death, Ella is truly alone.





Until Callum Royal appears, plucking Ella out of poverty and tossing her into his posh mansion among his five sons who all hate her. Each Royal boy is more magnetic than the last, but none as captivating as Reed Royal, the boy who is determined to send her back to the slums she came from.





Reed doesn't want her. He says she doesn't belong with the Royals.





He might be right.





Wealth. Excess. Deception. It's like nothing Ella has ever experienced, and if she's going to survive her time in the Royal palace, she'll need to learn to issue her own Royal decrees.
Review:
There are no words to describe what I am feeling right now.
Paper Princess revolves around Ella Harper, a young woman who has had to face many difficulties before even graduating high school. Ella's life changes after the death of her mother when a billionaire shows up at her school and claims to be her new guardian. Used to the life of poverty where she did anything and everything in order to survive, even going as far as to work as a stripper part time to pay for her and her mother's needs, she is overwhelmed. What's even more crazier is that she now finds herself living with her new guardian and his five sons: Gideon, Reed, Easton, Sawyer, and Sebastian.
"This will never be my home. I don't belong in splendour.
I
belong i
n squalor. That's
what
I know. It's what I'm
comfortable
with,
because squalor doesn't lie to you.
It's
not
wrapped in a pretty
package. It is what it is."
One would expect a warm welcome at the Royal's mansion, but that sadly isn't the case. The Royal brothers did everything in their power to send her crawling back to where they personally thought she belonged. They were simply assholes that wanted to make her life a living nightmare despite everything she has been through and the fact that she was actually beginning to enjoy a life of luxury.
That wasn't even the end of all the shit that Ella has to deal with. Going to her new,
privileged
, school meant stepping into a ring with never-ending opponents. The spoilt children at this school think they are the hottest shits ever, they constantly bully and belittle Ella. That's not even anything compared to the fact that she found herself falling in love with non other than the Royal leader, Reed.
"Reed Royal is the villain disguised as a pretty prince.
Taking a bite out of him would be a huge mistake."
The storyline sort of reminded me of Boys Over Flowers and Cinderella. The plot, the concept, and feel of the novel was absolutely amazing! I felt that no matter how messed up or twisted this novel may be, or may become, I am in it for the long haul.
Paper Princess was written so beautifully, it engaged and captivated me from beginning to end. It was entertaining and exciting to read, filled with both drama and romance. The characters had such crazy chemistry and sexual tension, which helped bring to life a lot of scenes.
"My skill, if I have one, isn't dancing. It's my ability to believe
that tomorrow
can be a better day."
The characters were brilliant, believable, and heartbreakingly raw. They were well-portrayed and real, especially Ella. The way she handled her situation and everything that had become her life was not easy but the way she exuded confidence and held her own made me like this novel even more. I adore novels with realistic characters.
The only thing I can complain about is the cliffhanger. Yes, there is indeed a freaking cliffhanger. I was all like, "Yeah, this isn't so bad, the novel is going to end off on a good note", then BAM! Next thing I know, everything that once felt solid was beginning to crumble. I
honestly
don't know how I feel about it all [especially about Reed].
Overall, Paper Princess is an absolute must-read. Honestly, buy it and read it right away.
Rating:
★
★
★
★
★
About The Author: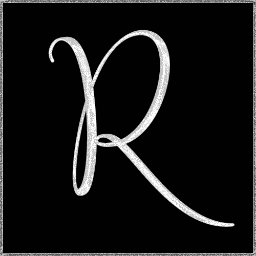 Erin Watt, the pen name for a pair of fabulous authors, brings a new series called The Royals to readers everywhere. Elle Kennedy, author of the Off Campus and Killer Instincts series, and Jen Frederick, author of the Gridiron and In the City series, partnered up to write this new YA/NA series.