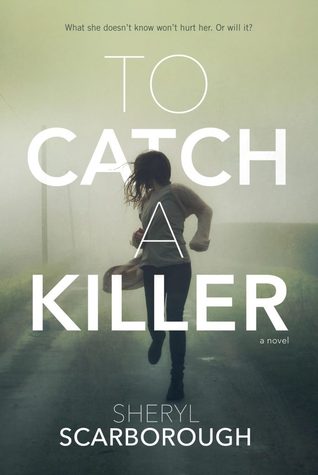 To Catch a Killer by Sheryl Scarborough
Published by
Clarion Books on Feburary 7th, 2017
Genres:
Young Adult, Contemporary, Mystery, Thriller
Pages:
320
Format:
Hardcover
Source:
Kindly provided by publisher
Summary from Goodreads:
Erin Blake has one of those names. A name that, like Natalee Holloway or Elizabeth Smart, is inextricably linked to a grisly crime. As a toddler, Erin survived for three days alongside the corpse of her murdered mother, and the case—which remains unsolved—fascinated a nation. Her father's identity unknown, Erin was taken in by her mother's best friend and has become a relatively normal teen in spite of the looming questions about her past.





Fourteen years later, Erin is once again at the center of a brutal homicide when she finds the body of her biology teacher. When questioned by the police, Erin tells almost the whole truth, but never voices her suspicions that her mother's killer has struck again in order to protect the casework she's secretly doing on her own.





Inspired by her uncle, an FBI agent, Erin has ramped up her forensic hobby into a full-blown cold-case investigation. This new murder makes her certain she's close to the truth, but when all the evidence starts to point the authorities straight to Erin, she turns to her longtime crush (and fellow suspect) Journey Michaels to help her crack the case before it's too late.
Review:
To Catch a Killer was such a fun book to read!
Since I was a little girl, I always liked mystery. So when To Catch a Killer showed up at my door, I was so excited to begin reading. I don't even know where to begin with this review, since there is so many things I liked about this book.
Erin was such an interesting character. I absolutely adored reading about her and her adventures. The plot was unique and intriguing that it kept me on the edge of my seat wanting to read more and find out what happens next. I also enjoyed the fact that this book featured a lot of forensic science.
Her friends were such a blast to read, I adored every single side character in the book. What made it even more enjoyable was that every single character had their own voice, they all had distinct personalities and traits of their own.
I loved the friendship between Erin, Spam, and Lisa as well as Erin's relationship with her mother's friend, Rachel, who took her in after her mother's death. It was so heartwarming to see Erin's relationships with those closest to her develop as they try to solve this well crafted mystery.
The only thing I didn't really like was the insta-love. I'm not going to spoil it but if you pick up the book, you will know what I'm talking about. Something that I didn't necessarily like but didn't really bother me (as much as the
insta-love) was the fact that I knew who the killer was from chapter five. Yep. It was a bit predictable but nonetheless enjoyable.
In the end, this was such an enjoyable book to read. I loved every second of it. If you like CSI, Veronica Mars, or are a fan of mystery, I
highly
suggest you pick this book up if you haven't already.
Rating:
★
★
★
★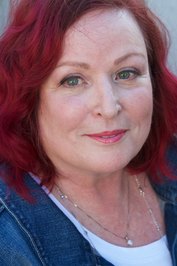 SHERYL SCARBOROUGH is an award-winning writer for children's television. She holds an MFA in Writing for Children and Young Adults from Vermont College of Fine Arts, lives in Washington states, and has always had an obsession with forensics. When she was twelve, her home was a target of a Pepping Tom. Sheryl diligently photographed his footprints and collected the candy wrappers he left behind. Unfortunately, he was never caught. But the desire to use evidence to solve a great mystery was sparked inside Scarborough all the same. To Catch a Killer is her debut.